New & Used Tents For Party, Wedding Or Event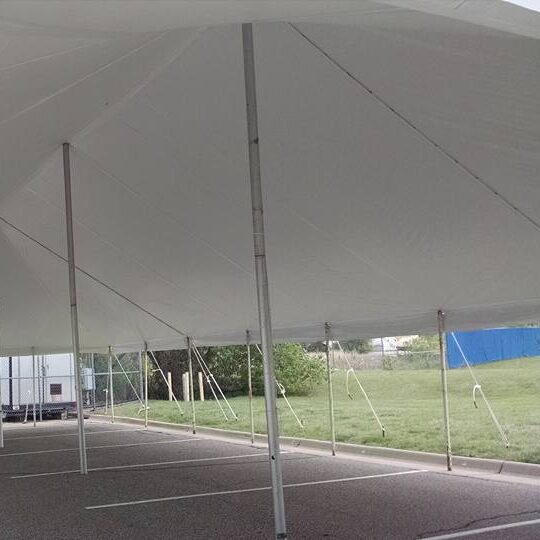 There are many individuals and organizations that could benefit from purchasing a tent manufactured by Big T Tent Rental & Sales. From fruit stand owners and rental companies to people who simply love to throw parties in their big backyards, you can enjoy all the advantages of a tent when you buy one of the new or used party, wedding or event tent from us. We have an assortment of tents for sale and can help you find the perfect tent for any occasion.
Oklahoma City Tent Manufacturer
Types of Tents for Sale
As the most reputable tent manufacturer in Oklahoma City, OK, Big T Rental & Sales can provide you with a number of different types of tents for sale when you come to us for one. You will find frame tents, pole tents, walkway canopy tents, and custom designed tents. This makes us the place to come for all of your tent needs, no matter how big or small you need your tent to be.
Buy The Best Tent for Your Events or Tent Rental Business in Oklahoma City, OK!
Wedding Tent For Sale in Oklahoma City
If you're holding an outdoor wedding, you must invest in a tent for it. Big T Tent Rental & Sales can show you a wedding tent for sale that will look great on your big day and set your guests up with the protection they'll need from the sun, rain, and whatever else Mother Nature throws at them. We also sell tents directly to rental companies so that they can turn around and rent them out to brides and grooms. Our tents will bring any wedding to life by adding a touch of elegance to it.
Party Tent or Event Tent for Sale in Oklahoma City
Are you a homeowner who enjoys throwing parties all the time, or are you a business owner who is in charge of hosting an event every month or year? You should consider purchasing one of the party and event tents from us rather than renting one every time you need it. It'll be a lot more practical to invest in one now so that you have one around all the time. Rental companies are also more than welcome to purchase these types of tents so that they can rent them out to others.
Custom Made & Designed Tents For Sale in Oklahoma City
At Big T Tent Rental & Sales, the sky truly is the limit when it comes to purchasing tents. We have plenty of tents in stock for you now, but we can also offer you custom made and designed tents in Oklahoma City, OK if you'd prefer to customize one on your own. You can choose what color the tent will be, what
shape it will come in, the size of it, and more. We'll walk you through the process and show you the benefits of customizing your own tent.
We Sell All Types of Tents in Oklahoma City
Commercial Events
Event Tents
Tents for Parties
Tents for Fireworks
Carnival Tent
Festival Tents
Wedding Tents
Market Tents
New & Used Tents
And much more!
Tent Items For Your Needs
Wooden Center Poles
Metal Center Poles
Wooden Side Poles
Metal Side Poles
Stakes
Whether you need a wedding tent, a custom tent, or another kind of tent in Oklahoma City, OK, Big T Rental & Sales can get it to you. Give us a call at 816-861-4999 today to place an order.