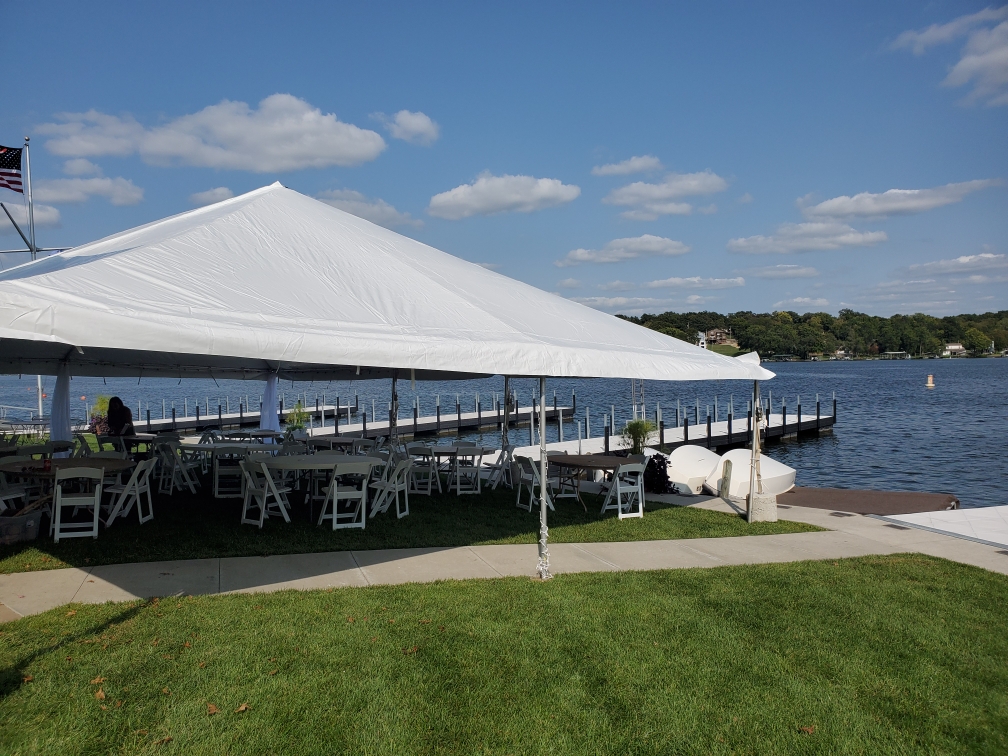 Would you like to purchase a tent for a big event you're throwing, or are you a business that specializes in offering tent rentals to your clients? If so, Big T Tent Rental & Sales has new and used party, wedding, and event tents for sale in Wichita, KS that will be perfect for nearly any occasion. Although we've made a name for ourselves by renting tents for more than 20 years, we manufacture and sell high-quality tents now, too. You'll love our large selection of tents and find exactly what you need through us.
Tent Manufacturer – Types of Tents for Sale
Big T Tent Rental & Sales has learned a thing or two by spending so much time around tents over the years. It's allowed us to transform ourselves into a tent manufacturer with a sterling reputation. We have a handful of tents for sale, including frame tents, pole tents, walkway canopy tents, and even custom designed tents. No matter what kind of tent you want, Big T Tent Rental & Sales can provide it for you.
Buy The Best Tent for Your Events or Tent Rental Business in Wichita, KS!
Wedding Tent For Sale
Whether you're an engaged couple interested in investing in a tent for your wedding or a company that rents out tents to those getting married, Big T Tent Rental & Sales has the right option for you. Our tents will add an elegant touch to any wedding and there are add-on options available for our tents, such as walls that can be used to enclose them. They'll provide an extra layer of protection during inclement weather and make a wedding feel cozier.
Party & Event Tents
If you throw a lot of parties at your home or business, it might be worth purchasing one of the party and event tents available through Big T Tent Rental & Sales. Our tents will fit all your guests comfortably and allow for plenty of space for tables, chairs, and more. We can also provide these types of tents to rental companies that rent them out to those hosting events.
Custom Made & Designed Tents
Do you have a very specific tent that you would like to buy? Big T Tent Rental & Sales can offer you custom made and designed tents. You can pick the color scheme for the tent, make it any shape or size you want, and even put a logo or other branding on it if you choose. You'll get a tent that looks and feels exactly like what you imagined it would when you work with Big T Tent Rental & Sales!
We Sell Tents for All the Following Wichita, KS Needs:
Commercial Events
Event Tents
Tents for Parties
Tents for Fireworks
Carnival Tent
Festival Tents
Wedding Tents
Market Tents
New & Used Tents
And much more!
Tent Items For Your Needs
Wooden Center Poles
Metal Center Poles
Wooden Side Poles
Metal Side Poles
Stakes
Are you interested in purchasing a tent from Big T Tent Rental & Sales in Wichita, KS? Contact us at 816-861-4999 today to get started.