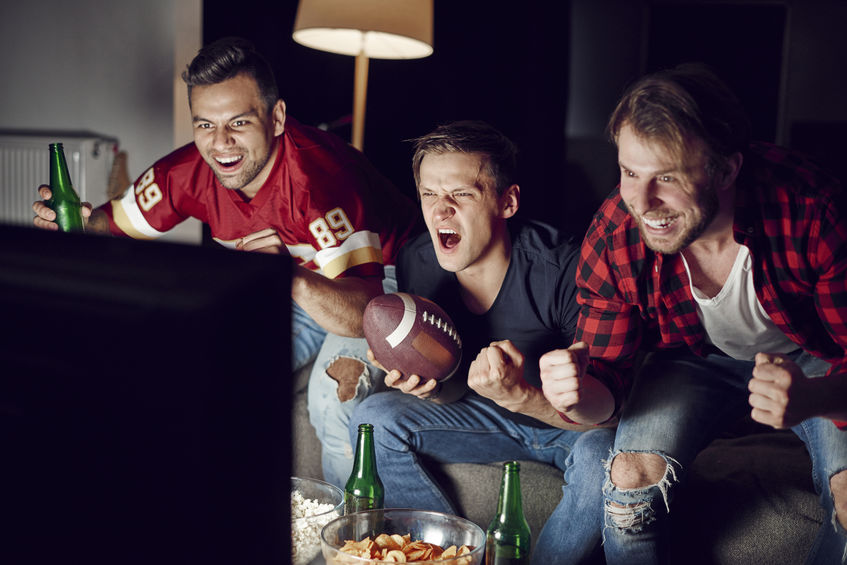 Tents are great for many events, such as weddings and holidays. But have you considered renting a tent to watch a big sports game? Whether you want to throw a party for the big game or have a longstanding tradition of watching sports with friends and family, renting a tent is a great way to have a spectacular time.
Below are three reasons why you should rent a tent to watch sports!
Stay Close to the Action
It's happened to us all. You look down, realize you're out of bean dip, and quickly hurry upstairs to fill up your plate and grab another drink. Just as you lean into the fridge, you hear an eruption of cheers, and before you can rush back, you've missed the big play.
By hosting a viewing party in a tent, everyone and everything is close to the action. You can safely scurry to the food table or cooler and scoop yourself some food as you keep your eyes on the game!
Less Worry about Volume
Weeknight or Sunday night sports can be hard if you have people needing to go to work the next day or little ones trying to get some sleep. Instead of constantly hushing each other, take the party outside in a tent! Our tents with sidewalls safely keep in warmth, ensuring a comfortable experience for all. So you can relax and enjoy the game without having to worry about keeping talking to a whisper.
Space
It's hard to settle in for a long game if you need to sit on the floor or bump elbows as you grab chips. A tent ensures you have proper space for everyone to grab a seat, grab a plate, and get comfortable. When renting a tent with Big T Tents, we offer seating and other add-ons, such as lighting.
When you're ready to rent a tent for your next sports event, we're here to help. At Big T Tent Rental, we keep an eye on the details. We will confirm our date and time range, double-check we have everything you need, and give you a 2-hour window for our crew to come and set up. We can field any questions you may have, and if you prefer texting rather than calling, we can do that, too!
Our reviews speak for themselves, and we would love to assist you in ordering your outdoor tent!
We also handle each piece of setting up, so all you need to do is sign off that you are satisfied with the tent setup! Give us a call at 816-861-4999 to get started on your rental today!
While we set up, rain or shine, if there is an electrical storm, we will have to wait until it has finished, and we will always inform you of any delays.