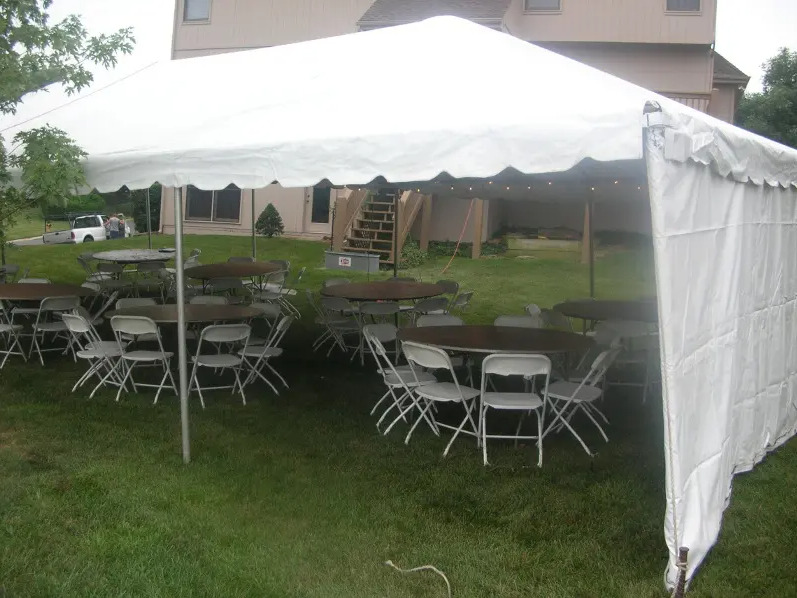 Summer is here, and it's a great time for outdoor events! Whether it's your first time planning or you've planned a few events here and there, there is one key element for any successful outdoor party: being prepared. Below are three more tips to ensure your event goes off without a hitch!
Get a Tent
Getting a tent is the most important step! A tent is very important even if it's a summer event. From graduation parties to BBQs, having a tent protects everyone from the harsh elements-which includes the sun! You can even light your tent, ensuring the event can go on all night!
Assess the Area
Make sure the area for your party is suitable for your tent! Double-check the requirements for staking your tent, and call 811- a statewide service that assesses your property and where you plan on staking your tent to ensure it is safe.
Make sure the area, be it your backyard or a park, is accessible and that any mowing is done 48 hours before the tents' arrival, or it can also be done as soon as the tent is entirely put up.
Be Proactive
It's better to be over-prepared rather than under-prepared. Make sure any pets are properly secured on the day of the tent arrival.
At Big T Tents, we keep an eye on the details. We will confirm our date and time range and double-check we have everything you need. We give you a 2-hour window for our crew to come and set up. We can field any questions you may have, and if you prefer texting rather than calling, we can do that, too!
We also handle each piece of setting up, so all you need to do is sign off that you are satisfied with the tent set up! While we set up, rain or shine, if there is an electrical storm, we will have to wait until it has finished, and we will always inform you of any delays. Our reviews speak for themselves, and we would love to help you rent a tent for your next event! At Big T Tent Rental, we truly have everything you need to customize your tent entirely. From something like the addition of a dancefloor, all the way to customizing the shape and color of your tent, we make sure you love what you picked out! Give us a call at 816-861-4999 to get started on your rental today!