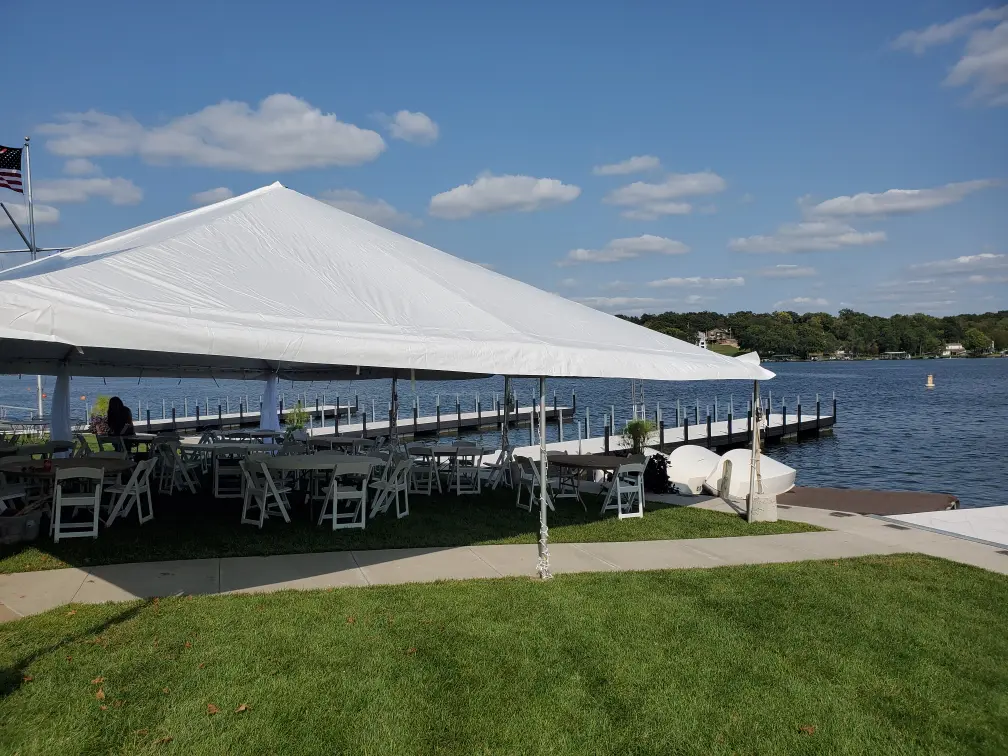 Summer is right around the corner, and before you start lighting up the grill and breaking out the coolers, you should consider renting a tent. While any grilling or cooking should be done outside the tent, inside the tent can be a cool place out of the sun for you and your guests to relax. Below are a few more reasons to rent a tent for your next BBQ.
Weatherproof
Even if you've double-checked the weather for the day of your barbecue, sometimes it doesn't pan out the way we plan. Even if there isn't a cloud in the sky- having a covered area to get some relief is always a good thing, especially in the summer heat. Having a tent ensures that rain or shine, your guests will be able to sit back, relax and enjoy the delicious food that's being served!
Seating
Making sure there is enough seating for each guest is a must! Before you start dragging out chairs from the dining room, remember that tent rental places often offer chairs as an add-on! Another benefit is that since you'll be telling the company how many guests, they will know the exact number of chairs to provide! No random chairs off to the side, no people left without chairs. It's a win-win!
Let the Party Go On
As the night goes on and it gets dark, the party may still be going on! Rather than stress about inviting everyone inside, you can move the party to the tent! When you rent your tent, you can add window insets and lighting, making it the perfect day to night area.
At Big T Tent Rental, we truly have everything you need to entirely customize your tent. From something like the addition of a dancefloor, all the way to customizing the shape and color of your tent, we make sure you love what you picked out! Give us a call at 816-861-4999 to get started on your rental today!