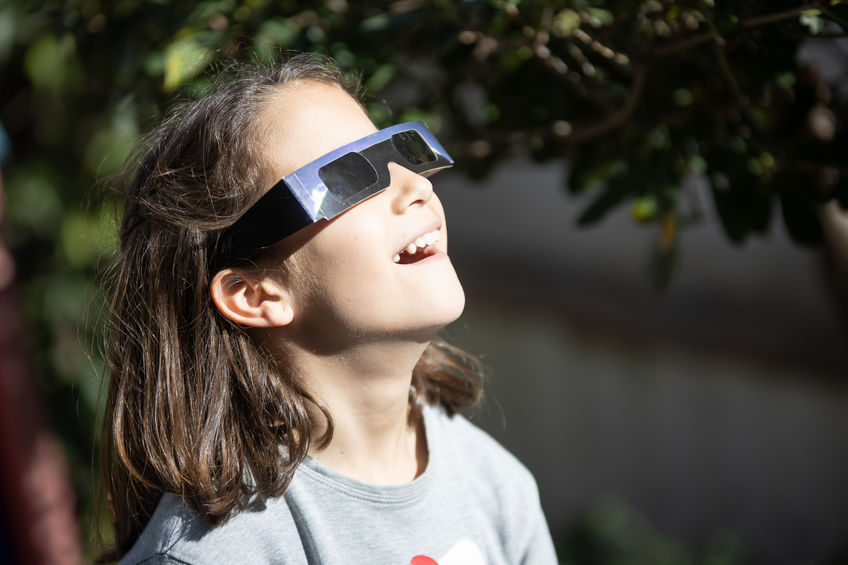 The next solar eclipse is right around the corner, happening on October 14th, 2023! What's even better is that it falls on a Saturday, making it the perfect time to gather friends and family for an unforgettable gathering. So, buckle up and get ready to learn how to throw a party that's out of this world, with a little help from your friends at Big T Tents.
Let's Talk about Safety
First things first, let's make sure everyone at your party can enjoy the solar eclipse safely. It's crucial to provide eclipse glasses or solar viewers for all your guests. These glasses protect your eyes from the sun's harmful rays, allowing you to gaze directly at the eclipse without damaging your eyes. Be sure to have a few extra pairs on hand in case any break or get lost.
Snacks and Sips
Now, let's move on to the fun part: food and drinks! Solar and space-themed snacks and sips will add a touch of excitement to your party. Here are some ideas to get your creative juices flowing:
Sun and Moon Pizzas: Make or order pizzas with various toppings to create a sun and moon design. For example, use pepperoni and olives to create sun rays on a cheese pizza, and a moon-shaped arrangement of toppings on another.
Galaxy Popcorn: Create a cosmic snack by drizzling melted colored chocolate over popcorn and sprinkling edible glitter or star-shaped sprinkles on top.
Meteor Meatballs: Serve meatballs on skewers as "meteors" with toothpick "tails" made of colored cellophane or paper.
Astronaut Punch: Mix up a delicious and refreshing punch with a combination of fruit juices, soda, and sherbet. For an adults-only version, add a splash of your favorite spirits.
Perfect Party Atmosphere
To create an out-of-this-world atmosphere for your solar eclipse party, renting a tent is a fantastic choice. At Big T Tents, we offer a variety of customization and setup options, ensuring you and your guests have a comfortable space to enjoy the event. A tent not only provides shade and shelter but also sets the stage for a unique and memorable experience. Consider decorating your tent with string lights or glow-in-the-dark stars to enhance the cosmic vibe. Don't forget to set up plenty of seating!
With these tips and ideas, you're well on your way to hosting an unforgettable solar eclipse soiree. When you start your party planning, reach out to us at Big T Tents. Our helpful team can assist you in finding the right size and tent option. On the day of, we give you a two-hour window and set up your tent for you- ensuring you have time to handle the finishing touches for your party!
Don't wait too long – call us at 816-861-4999 to rent your tent from Big T Tents and ensure that your celebration is out of this world!