If you're a small business owner, artist, farmer or anything in between that is looking to sell products at an upcoming event, you'll need an easy and convenient way to protect your goods.
One ideal way to achieve this is by renting a canopy tent. Canopy tents will not only protect your goods, but will draw attention to your business, ensuring your day or weekend goes off without a hitch.
Whether you're selling your goods at a local festival, fair, farmer's market or anything in between, make sure to rent a reliable canopy tent to protect your items!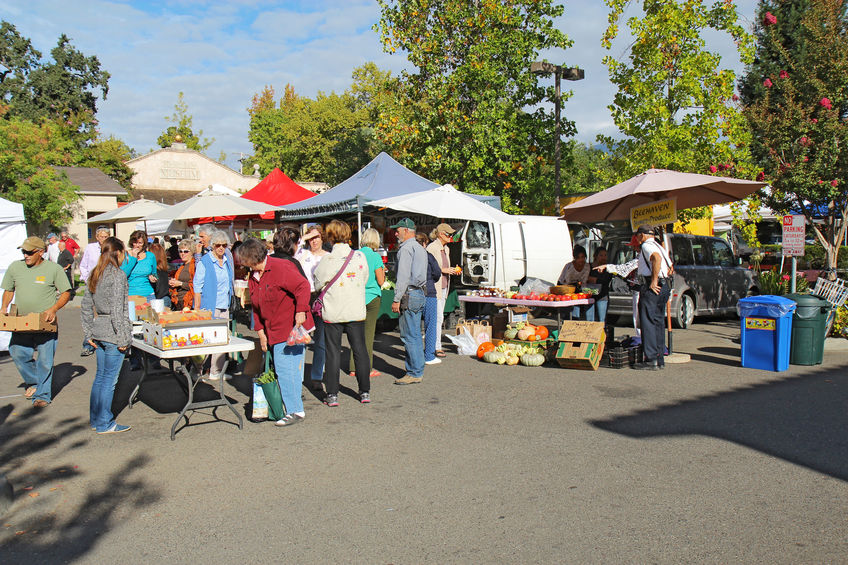 It protects your products
One of the most obvious benefits of renting a canopy tent is the protection it will provide your goods. Whether you're selling fresh food, drinks, art or any other product, you'll want to make sure that the sun is off your items and that they're protected from certain weather.
If light rain comes down, you won't have to worry. Some customers may even look to protect themselves under your tent, where they can purchase a product.
Although many canopy tents are rated to withstand high winds and rain, it should be noted that they should not be used for shelter in extreme weather.
It draws attention to your business
Another great benefit of a canopy tent is the attention that it draws from potential customers. Whether you have a tent with bright colors or you add a distinctive sign to the front of it, the tent will draw a customer's attention and will hopefully lead to a conversation or sale.
It's an affordable, reliable option
These tents are ideal as they are more affordable and just as reliable as larger sized tents. Canopy tents rented from a trusted commercial company will typically be heavily weighted and staked on location.
The canopy tent will be anchored so it is sturdier and more reliable than the lightweight options found at big box stores.
All setup and teardown will be performed by the crew you rent the tent from as well, so you can focus on selling your products and growing your business.
When you're looking to rent a canopy tent for an upcoming event, we ask that you think of our team at Big T Tent Rental & Sales.
We have proudly served small business owners throughout the Kansas City, MO area for years and will be happy to provide you with a tent to fit your exact needs. Give us a call today at 816-861-4999 to reserve your tent!