Planning for an event doesn't always have to be stressful. If you're trying to prepare for a future event and need a tent, make sure you contact a rental company to help you with the process. Finding the right tent rental company will remove any unnecessary stress and help you achieve your perfect event.
Here are a few reasons you should be looking to hire a tent rental company for your next event: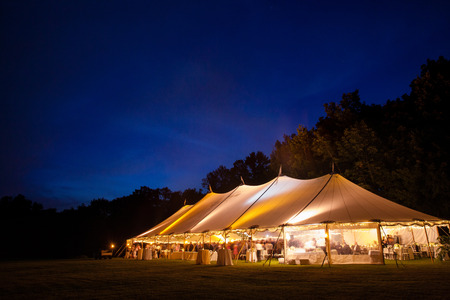 We Have The Equipment to Set Up and Break Down Your Tent
At Big T Tents, we can provide you with tent accessories such as tables and chairs to help take the stress off of your party planning. Whatever you need, we will do our absolute best to provide that for you! Plus, we have the equipment to set up and break down your tent easily. We're more than happy to help you on the day of your event!

Hiring From a Tent Company is a One-Stop-Shop
When you hire from a tent rental company, you can trust them to complete their assignment and assist you in planning a fantastic look for your event. If you need tables, chairs, or other tent accessories, you can stop in one place, and we'll deliver it for you! Getting the essential items you need from one place will help you rest assured that your special day will be perfect.

Save Time By Hiring a Tent Rental Company
There is no need to stress during the days leading up to your event. By hiring a tent rental company, you can start focusing on your event's other details while a team works on taking care of your tent. When you hire a company to help, you can avoid the hassle of running around and setting things up yourself on the day of your event.
You Can Enjoy Your Day
Once you share what's important to you on the day of the event with your tent rental company, you'll be able to focus on enjoying the day. Your tent rental company will make sure that everything is placed how you wanted it to be, and that everything is in excellent condition before it arrives at your event. Plus, you won't even have to worry about the cleanup! You can focus on having fun at your beautiful event.

If you need a tent for your outdoor event, there are many benefits to hiring a rental company. If you are looking for tent rentals in Kansas, contact Big T Tents today to hear about the tents, accessories, and services available to you! Give us a call at 816-861-4999!