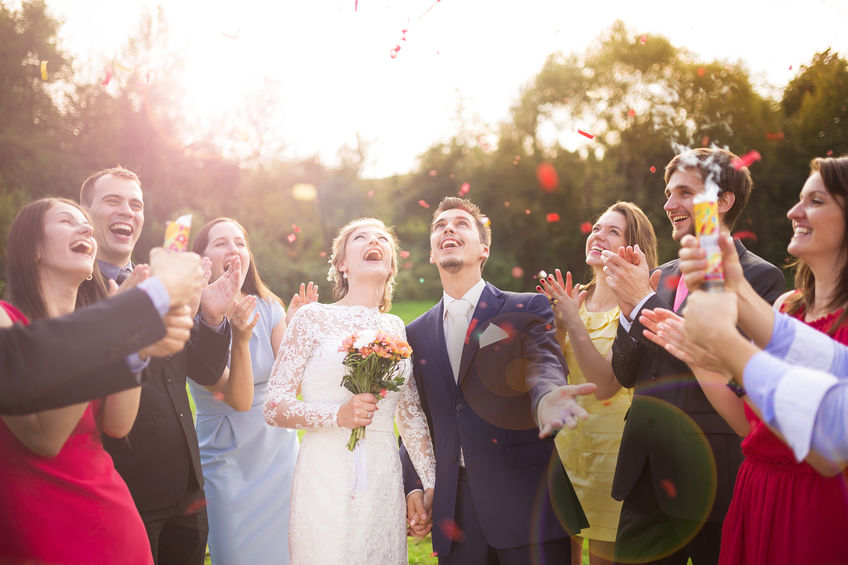 Due to the COVID-19 pandemic, brides and grooms have had to follow some strict guidelines as they plan their wedding. Nowadays, more couples choose to wed in smaller, more intimate celebrations, also referred to as "micro-weddings."
Because we're often used to large, eventful wedding celebrations, we thought that we'd explain what goes into planning a micro-wedding to see if it's the right fit for you. Here's everything you need to know about planning a micro-wedding: 
What is a Micro-wedding?
As the name suggests, a micro-wedding is a smaller, more intimate version of a regular wedding that typically involves no more than 50 guests. This smaller-scale wedding still follows the traditional aspect of a regular wedding, except it only features your closest friends and family members. Smaller weddings give the couple a chance to interact with everyone and make memories that will last a lifetime.
Micro-weddings Are More Affordable
Because you are working with a significantly smaller guest list, you typically spend less money than you would for a larger wedding. However, just because you're spending less money doesn't mean that you are cheating out on the details of your special day. Remember to splurge on the important items for your special day and cut costs where you can.
Is a Micro-wedding Right for You?
Are you and your fiancé trying to decide if you should wait to plan your wedding? Even before the pandemic, micro-weddings were a popular choice among couples. Each micro-wedding can look differently depending on what you imagine for your wedding day. Whether you're thinking of a destination or just want to keep it simple with an intimate ceremony, there are plenty of reasons to have a small wedding.
No matter the size of your wedding, you're going to need to secure your outdoor party supplies from Big T Tent Rental and Sales. We offer high-quality tents, including chairs, tables, and linen rentals for your reception in Kansas City, MO. Give us a call at 816-861-4999 to learn more about our available party tents and other rentals!