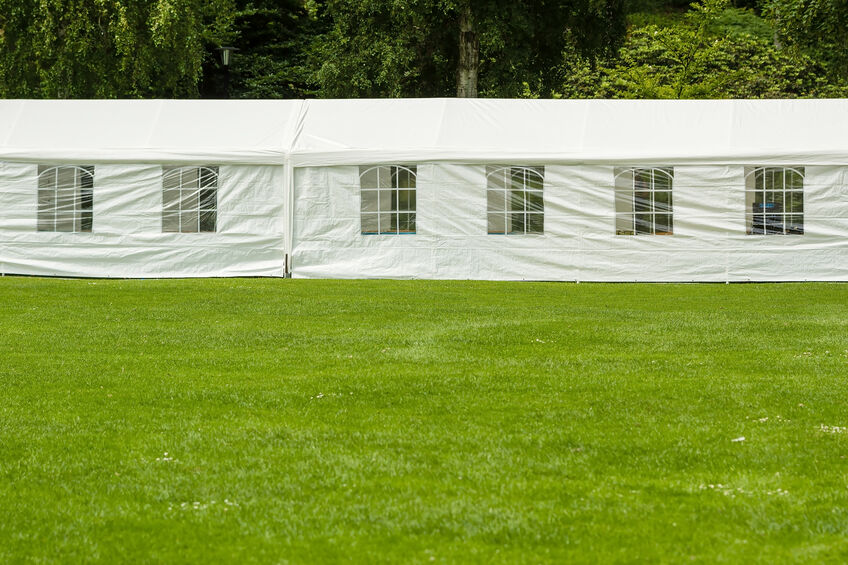 If you're planning an event this spring and are looking for a way to have your guests celebrating in comfort, we suggest a party tent.
Party tents provide your guests with a comfortable place to sit, relax, eat or mingle with other party guests. If there is inclement weather of any kind they will be protected, and it is also a great area to come in out of the sun if the event falls on a warmer spring day.
In this blog post, we will discuss three springtime events that would benefit greatly from renting a party tent.
Graduation Party
When you're hosting a graduation party, you'll undoubtably have many guests coming and going throughout the day.
By renting a party tent, you'll be affording these guests the ability to relax comfortably, catch up with friends, family and more, all while staying comfortable and out of any inclement weather.
These tents, which generally come in sizes of 20×20 or 20×30, will also afford you the option of hosting the party in any number of places that includes a backyard, local park, church grounds or anywhere in between.
Company Picnic
Company picnics are a time for employees to blow off a little steam, enjoying great food from the grill, cold drinks and quality time with their fellow coworkers.
These events are perfect for a party tent as they will allow all your employees to relax while enjoying all of these things, as well as some beautiful springtime weather. Your employees will be sure to thank you for it.
Family Reunion
If you're planning a family reunion this spring and want the event to go off without a hitch, renting a party tent is a great option. You'll be able to accommodate parties of most sizes and it will be a great place for family to eat, catch up and share a few drinks as you reminisce about old times.
When you make the decision to rent a tent for a family reunion, make sure to get one that is the right size to accommodate all your needs should you be considering having a dance floor, bar or any other items inside the tent.
Whether you're planning a graduation party, family reunion, company picnic or any other event this spring that requires a tent, we ask that you think of us at Big T Tent Rental & Sales.
Based out of Kansas City, MO, we have years of experience providing tents for parties and any other events in the community. Call us today at 816-861-4999 to discuss your needs in further detail.