There are many perks to throwing an outdoor party. They are easy to set up, clean up, and they provide more space for your guests compared to an indoor party. However, some people are hesitant to throw outdoor parties because the weather can be unpredictable. As spring gets closer, the weather can be warmer throughout the day and significantly colder at night. If you're concerned about the colder weather impacting your event, don't worry, it's still possible to host your outdoor dream party by adding tent accessories that will keep your guests comfortable and warm.
Add Sidewalls to Your Tent
When choosing a tent, consider a tent with sidewalls. The sidewalls help keep wind and rain from entering the inside of your tent, ensuring a safe and dry spot for your guests to enjoy. Also, the addition of sidewalls helps keep the heat stay within the walls of the tent. At Big T Tents, you can reserve tent sides just in case of inclement weather. If the weather ends up being nice, you can remove them from your order a few days in advance without any additional charge! We also offer windowed sides, so you and your guests can still experience great views.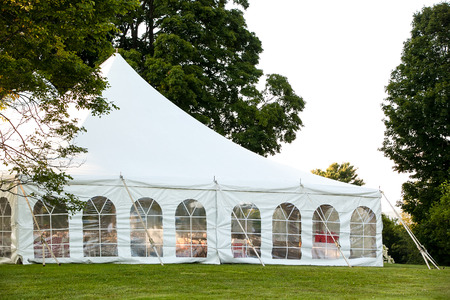 Consider a Tent Heater
If you know that you're planning an event during a colder time of the year, it would be best if you used a tent heater to keep your tent warm. The number of heaters you will need depends on the size of your tent and the weather conditions. The heaters will be more beneficial for your party if you have sidewalls to help keep the heat inside the tent.
Warm-Up Your Space
If you're having a formal outdoor event, consider adding an area for your guests to warm up. You can set up a lounge area with blankets and chairs for your guests to sit comfortably, warm-up, and enjoy the company around them. Another way to warm-up your space is to offer warm beverages and foods like coffee, teas, and mini mugs of hot soup! 
Are you planning an outdoor party? Let Big T Tent Rental & Sales provide you with a sturdy tent that will give you and your guests a warmer place to party while still enjoying the outdoors.