When you're hosting a significant event, like a wedding, you'll need a place for your guests to sit back and relax. The great news is that you won't need to spend a fortune purchasing chairs of your own.
When you work with Big T Tent Rental & Sales, you will find that there are plenty of table and chair options that you can rent. Plus, we'll even help you with the setup and clean up!
Are you in need of party chairs for your next event?
Here are some tips to consider when renting party chairs: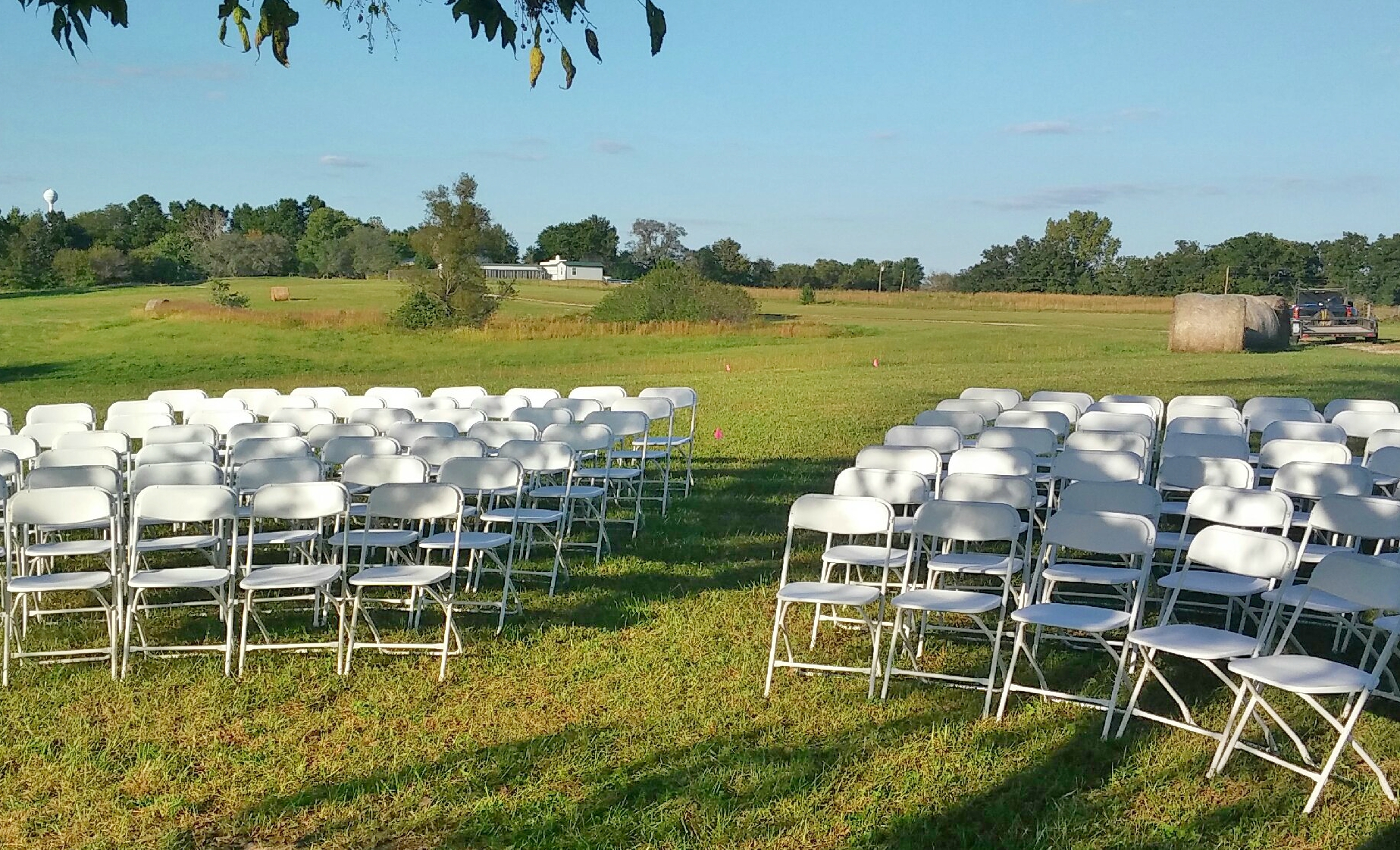 Don't Rent the Exact Number of Seats
Even though you may know the exact number of guests attending your event, you should never rent the same amount of chairs. It's always an excellent option to order additional seating. If you have guests that have trouble standing for long periods, you can set up extra chairs around your venue for guests to take a seat while still being close to all of the excitement!
At Big T Tent Rentals & Sales, we offer the ability to remove excess chairs and add-ons from an order up to two days before the delivery day without any fee. Which means, you can order the maximum you may need before your guest list is confirmed as a no-risk option!
Don't Scramble for Seating at the Last Minute
Believe it or not, many people wait until the very last minute to find chairs for their event. When you wait until the last minute, you are rushed to find seating, which may lead you to settle for not the best seating. Plus, you will most likely end up paying extra.
To avoid the rush, give yourself enough time to find your party supplies. If you know you are going to have an event and you have the time to do so, you should start your search immediately.
Rent Supplies from the Same Company
Of course, you are going to need more than just chairs for your event. You'll need other party supplies, including your party tent, tables, and possibly even a dance floor. When you're renting your party chairs, continue to rent your other party supplies from the same company!
When a company can provide you with everything you need for your party, it will help ease your stress and save you money in the long run.
Rent Your Party Supplies from Big T Tents
At Big T Tent Rental and Sales, our goal is to make your party planning process as stress-free as possible. We offer additional rentals aside from our high-quality tents, including chairs, tables, and linen rentals. Give us a call at 816-861-4999 today with any questions or concerns!