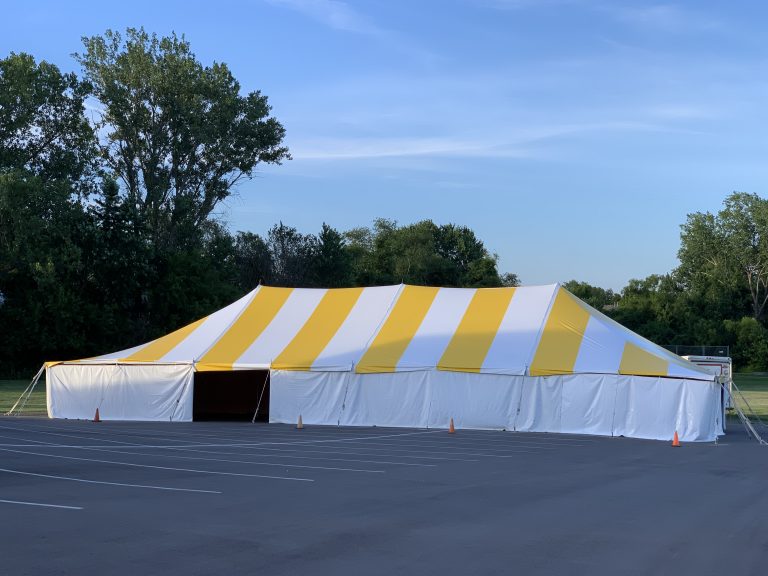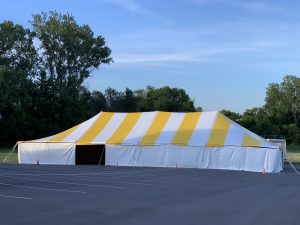 Do you want to make sure your next party or event is a huge success regardless of what the weather is like? The only way to do it is by installing a tent beforehand. Big T Tent Rental & Sales has been supplying tents to customers for more than 20 years. We have a large selection of new and used tents for sale and rent in Topeka, KS, including frame tents, pole tents, walkway canopy tents, and custom designed tents. We can set you up with a tent for any occasion and help provide your event guests with the protection they need.
Tent Rental Company in Topeka
If you're currently planning an outdoor wedding, birthday party, corporate event, or other get-together, you should plan to put up a tent before it starts. Tents serve as an insurance policy in the event of inclement weather. They also keep food and expensive equipment out of the hot sun. Big T Tent Rental & Sales has served as a tent rental company in Topeka for more than two decades and can help you choose the tent that would be best for your specific event.
Other Rental Items Available For You Wedding, Festival, Party or Events:
Solid White sides
8' Banquet Tables
60" Round Tables
Standard White Rental Chairs
Fan Back White Chairs
Topeka Tent Manufacturer
While Big T Rental & Sales has spent years renting tents, we're also renowned for manufacturing high quality tents. We've used our experience in the industry to create first rate tents that will prove to be durable. Our tents come in many shapes and sizes and can even be custom designed if you have a specific tent in mind.
New & Used Tents for Sale
If you want to purchase a tent for your next event, Big T Tent Rental & Sales has dozens of new and used tents for sale. We can ship tents anywhere in the U.S. and we sell them both to individuals and businesses that want to use them as well as rental companies that rent them out to those who need them. Our top-of-the-line, but affordable tents speak for themselves and will look great at any event.
Other Tent Items Available for Sale
Wooden Center Poles
Metal Center Poles
Wooden Side Poles
Metal Side Poles
Stakes
Types of Rental Tents & Tents For Sale in Topeka
Commercial Events
Event Tents
Tents for Parties
Tents for Fireworks
Carnival Tent
Festival Tents
Wedding Tents
Market Tents
New & Used Tents
And much more!
Would you like to buy or rent a tent in Topeka, KS? Big T Tent Rental & Sales has just what you're looking for! Call us at 816-861-4999 to find out more about our tent rentals and tents for sale.